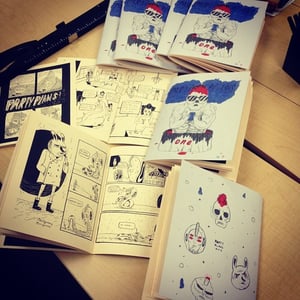 $

8.00
Victor Volcano plans a party for his long term fiance Betty Boulder, but finds out bitter secrets through a series of unraveling events!
Collection of Party Plans installments, 3-color Risograph covers, and 40 pgs. of (mostly) alliterating atrocities!
Features stories that appeared in anthologies such as Lodacal, Snakebomb, and Breakfast Everyday.